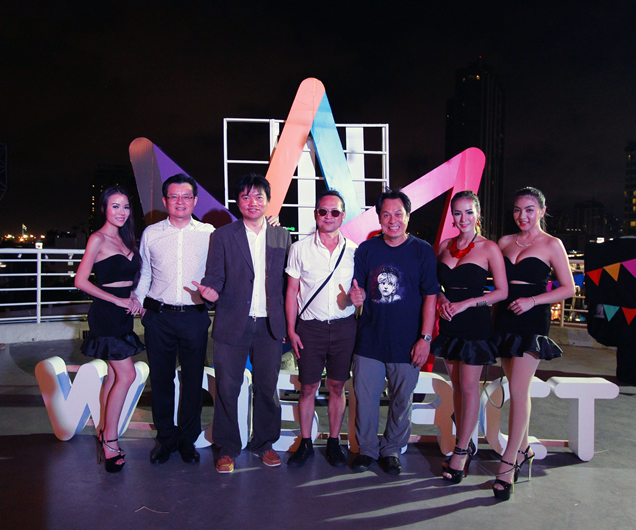 04/06/2015
Woraluk Property Company Limited Launching a new business center of Art & Lifestyle District in town.
Khun Wichai Poolworalaks Chairman of Woraluk Property Company Limited (2nd from left) had launched W. District project with his intent the space design will have a characteristics different from other Community Mall which was combines a variety of art and rebuild the new space in city center.
The venue will offer a type of catering or function such as Seminars, Conferences, Concerts and events. This is an ideal for anyone who seeking for a new lifestyle venue in hear of Bangkok. With 2,000 SQM of space and over 600 cars park capacity. It is easily accessible by road or mass transit connectivity, and is just 500 meter to nearby express way and only 150 meter walking distance to BTS Prakanong (In between Soi Sukhumvit 69-71). His targets achievement in year 2015 to push and represent W District project as a venue of arts and entertainment in Bangkok.